D-Pixing!

D-pixing! is a rebus game which has just been launched ! It's utterly unique.
Rebuses are images that represent words, they were the Sudoku of 100 years ago. It's a visual brain teaser and vocabulary puzzle, which is also recommended for learners of English. There's a free lite version for you to try on the Apple App store.
You can get a new regular rebus every week on the blog section of this site, or by visiting this D-Pixing! link



English Idioms…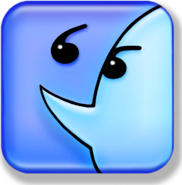 English Idioms Illustrated App explains the origin and meaning of everyday expressions in a comics format.
It has been downloaded over 300,000 times in the last 2 years. It has recently been selected as  a top ten app for English language learning. The first 25 idioms are free.
Visit the blog section of this site or this facebook page for new idioms which are being added constantly.
Smash! Smash! Truck
Perhaps you'd like my favorite sound, EXPLODING GLASS  it's over here on the Smash! Smash! Truck pages.
Also don't miss the Dinosaur colouring-in pictures to print or download. I hope you enjoy looking around the site.